Samwha USA_Sales Coordinator/Sales Assistant (개발 영업 / 수출입 및 영업 지원 업무)
페이지 정보
작성자
Littlestone
댓글
0건
조회
152회
작성일

21-09-15 12:09
본문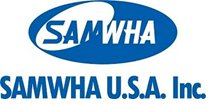 | | | | |
| --- | --- | --- | --- |
| 지역 | CHICAGO | 직종 | 사무직 |
| 연락처 | jennykwon@samwha.com | 담당자 | - |
SAMWHA USA is looking for a highly motivated and reliable entry-level candidate who has a desire to learn and grow within the business and industry.
OPENINGS
Sales Assistant / Sales Coordinator
 ABOUT THE COMPANY
Established in 1987, Samwha USA, Inc. has been in sales and marketing with various passive component products of Samwha Capacitor Group in the North, Central, and South American market. Samwha USA works as a communication bridge between customers and our factories as well as the Samwha sales locations throughout the world.
JOB FUNCTIONS / KEY RESPONSIBILITIES
Communicate effectively with customers and vendors to manage orders by the requested schedule using the ERP system
Communicate electronically with customers by utilizing their websites, and portals to access forecast and order information
Efficiently work with sales team and manager to achieve all sales-oriented tasks
Prepare and track customers' requests for quotes for on-time submittal
Assist in project developments by communicating relevant information to customers and vendors.
QUALIFICATION
Associates, Bachelor's degree preferred
Entry-level acceptable, experience of 1-2 years in sales & marketing preferred
English/Korean bilingual language skills required
Intermediate MS Office Skills (Excel, Word, PowerPoint) required
EMPLOYEE BENEFITS
Health Insurance (Dental & Vision)
Paid Vacation & Sick days
LOCATION
Samwha USA Chicago: 100 N. Fairway Dr. Ste 126, Vernon Hills, IL 60061
APPLICATION SUBMISSION
모집분야       Sales Coordinator / Sales Assistant
담당업무       개발 영업 / 수출입 및 영업 지원 업무
지원 자격      무경력자 환영, 경력자 우대   
                         영어 / 한국어 가능
                         중급 MS 오피스 스킬                        
고용혜택       의료보험, 유급 휴가와 병가
근무환경       주5일 / 버넌힐 지역
전형절차      서류전형 / 면접전형 / 최종합격
제출서류      이력서 / 자기소개서