하이오센 임플란트에서 덴탈체어 설치기사님을 모집합니다
페이지 정보
작성자
crystal
댓글
0건
조회
151회
작성일

21-09-29 08:55
본문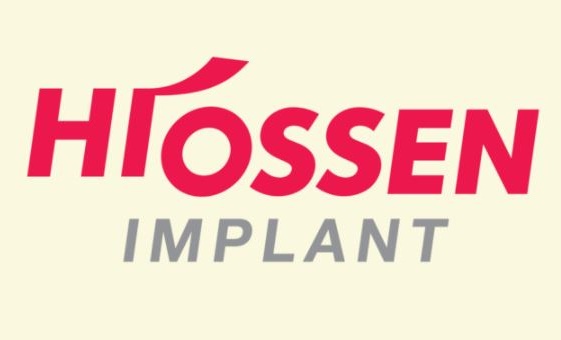 | | | | |
| --- | --- | --- | --- |
| 지역 | SAN FRANCISCO | 직종 | 기술직 |
| 연락처 | hr@hiossen.com | 담당자 | - |
세계 4위의 Dental Implant 제조업체 HIOSSEN INC. (한국 모회사 : 오스템 임플란트) 영업본부에서 덴탈체어 설치기사를 채용합니다. Hiossen Inc.는 한국 오스템 임플란트 미국 현지 법인으로서 2006년 설립되어 지난 15년동안 미국 덴탈 임플란트 시장 점유율 4위를 기록하며 미국, 캐나다, 멕시코에서 활발한 사업을 전개하고 있습니다. 현재 HIOSSEN INC. 본사는 뉴저지에 위치하고 있으며 생산공장 및 미국 전역에 직영 판매 지점을 두고 있습니다.
Established in 2006 as a subsidiary of Osstem Implant – the 4th largest dental implant company in the world, Hiossen produces a wide variety of implants and related materials and equipment. Due to our continued rapid growth and the expansion of the dental device field, we are looking for experienced Outside Sales Representatives to present our line of products and services to dentists in the assigned territory.
PRIMARY JOB RESPONSIBILITIES:
Provides responsible repair and installation services to our customers in a courteous and professional manner.
Provides and maintains the necessary tools of the trade and have readily available to perform installation and repair services.
Maintains and manages proper levels of inventory.
Attends all required training, which includes but is not limited to Hiossen training and specific manufacturer technical training.
Complies with all OSHA regulations as outlined in the OSHA manual and training. Maintains and utilizes
personal protective equipment when needed.
Communicates in a timely manner to all Team Members and dispatchers, keeping all informed of progress of assignments.
Completes all work orders in a timely manner. The work order should be reviewed with the customer or a responsible staff member prior to departure. This review should include the time in the office, work performed, parts replaced, and parts to be ordered. All work orders should be closed daily and submitted for billing.
Submits all job related paperwork within the required time frames. This includes but is not limited to FDA Forms, expense reports, and any other required paperwork.
Complies with all terms of the Fleet Management Policy including maintenance and accident management policies.
Participates in special projects and performs other duties as required.
In addition to the essential duties and responsibilities listed above, all positions are also responsible for:
Meeting company standards pertaining to quantity and quality of work performed on an ongoing basis,
performing all work related tasks in a manner that is in compliance with all Company policies and procedures including World Wide Business Standards.
Adhering to Company policies, procedures, and directives regarding standards of workplace behavior in
completing job duties and assignments.
REQUIRED KNOWLEDGE AND SKILLS:
Experience:
Minimum 3 years equipment and customer service background
Specialized Knowledge and Skills:
Working knowledge of hydraulics, mechanical and electrical systems. Basic computer skills.
Physical capabilities:
You must be able to lift up to 100 pounds.
Other:
Strong customer interpersonal skills.
High School Diploma, Associates Degree or Technical School Certification is desirable.
Must be able to comply with company uniform and dress policy and must be able complete all work related tasks utilizing company provided laptop as required.
DIRECT REPORTS: Regional Director
LANGUAGE SKILLS: The ability to read, write, speak, understand and communicate clearly with employees and within Hiossen in order to successfully and effectively complete assigned job responsibilities are required.
TRAITS AND COMPETENCIES:
Action Oriented: Enjoys working hard, able to embrace challenges, seize opportunities and takes assertive and strategic action through appropriate planning.
Approachability: Is easy to approach and talk to; puts others at ease, is a good listener and is coachable.
Attention to Details: Exercises care in managing details and completes assignments accurately and correctly.
Business Acumen: Understands and demonstrates how the business works and how things get done; anticipates and implements effective sales tactics aimed at meeting and exceeding sales goals; provides recommendations to upper management on ways to improves customer service.
Customer Focus: Is dedicated to meeting the expectations of internal and external customers.
Integrity and Trust: Adheres to Hiossen's mission and values; demonstrates strong work ethic; is clear and truthful in all communications. Follows direction and works effectively in a team environment.
Organization Skills - Is capable of successfully handling multiple tasks; Does not become overwhelmed when handling several or multiple tasks or duties.
Results Oriented: Measures success by achieving or exceeding goals, consistently monitors their own training goals through measureable activities and results.
Team Orientation: Works well with others, accepts direction cheerfully and effectively, communicates well with others including with peers and superiors; works toward achieving team goals and objectives.
This position requires successful completion of a background check and valid proof of COVID-19 vaccination (subject to accommodation for a medical condition or sincerely held religious belief).
BENEFITS :
Here is some of what we have to offer:
$230/bi-weekly car allowance, plus fleet gas card.
Health, life, dental, vision, pet insurance
Long- and short-term disability
401(k) with 50% company match (up to 2% of salary)
PTO (15 days for first year-[6 days paid vacation,9 sick days]);(20 days for second year)
Paid holidays
Plenty of opportunity for professional growth and advancement
Cell phone allowance
Area(지역):
Bay Area: San Jose, Santa Clara, Alameda and more
Apply by(접수방법):
Sending your resume directly to us at hr@hiossen.com
or
Apply though our website and see our openings:
https://recruiting.ultipro.com/HIO1000HIOSE/JobBoard/9125116f-7c3f-47f9-b72e-ec039d8a8c7e/Opportunity/OpportunityDetail?opportunityId=57ffdc8f-c6af-4d3a-97b9-e41ca8740d05